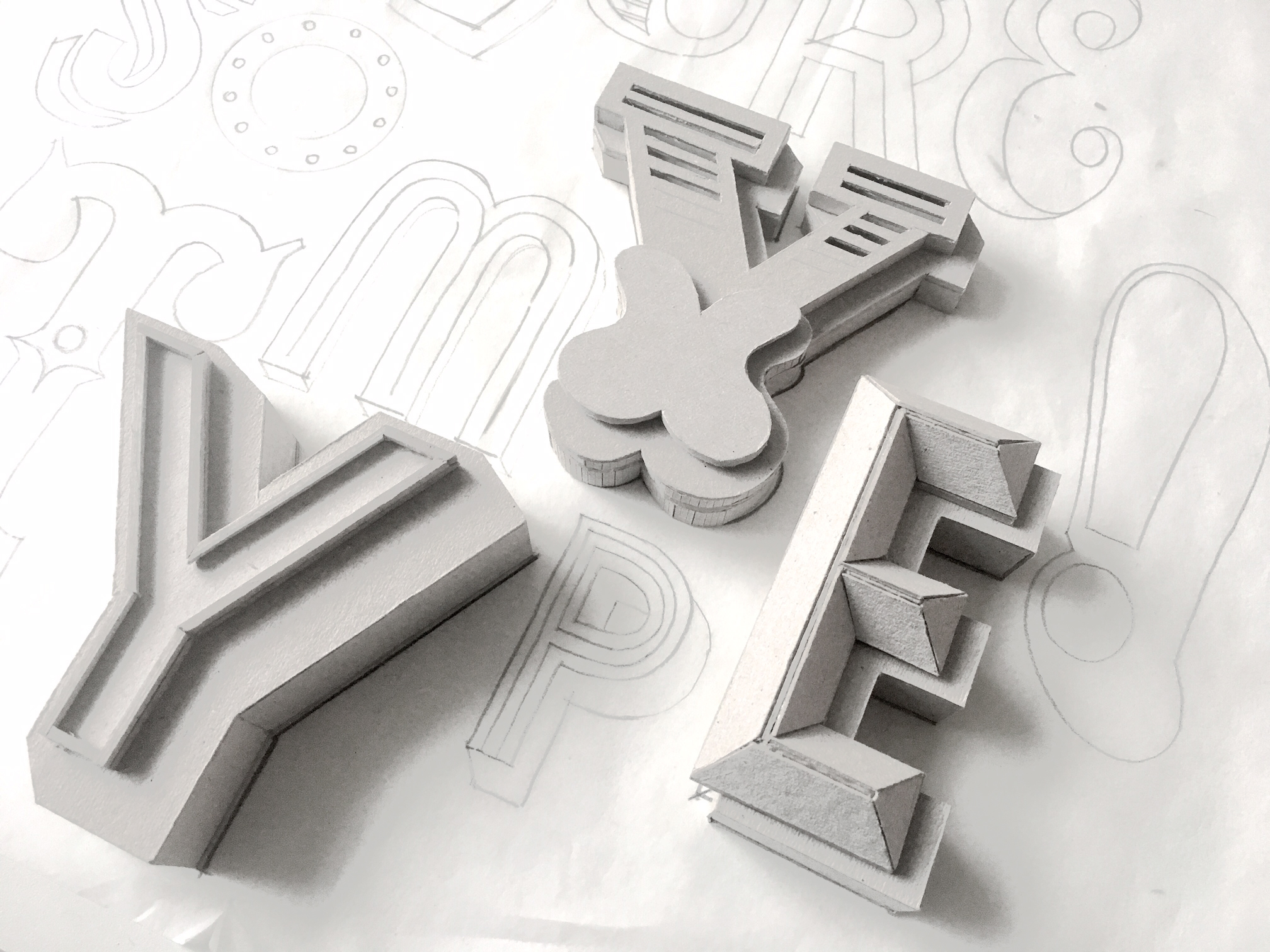 "YOU'RE SO MY TYPE" SOLO EXHIBITION AT DRINK, SHOP, DO
I can't quite believe this project is done and dusted, now full view to all the public. If you haven't already seen snippets from my Instagram and Twitter feed, then this is something special I've been working on for a solo exhibit. My first one!
It was important to explore something unique for this show and so having had the desire to do some 3D type for a while, I decided this was the perfect opportunity to do so.....and to go big!
My idea was to create something show-stopping, combining my love for 3D model-making and lettering techniques and craftsmanship together. And so I sketched out my type lock where each letter of the composition was of a different style. I wanted the over all piece to be dramatic as well as creatively challenging design and construct.
Below are two time-lapse videos of the installation; the first one was the initial set up being suspended solely from the ceiling and the second is where we rejig it after the launch night by mounting it to the wall for a more secure fixture (just to avoid kids or tipsy folk swinging off them over the 6months!)
And this is what it looks like in situ. For more images of the exhibit, hop over to the projects tab here.
Exhibition is on from March 01st to August 30th 2018 so do drop by and take a look. And if you take photos and share them, please tag me @molu_designs so it makes my day! :)
IMAGE CREDIT : Molu Designs
[All rights reserved ©MoluDesigns]