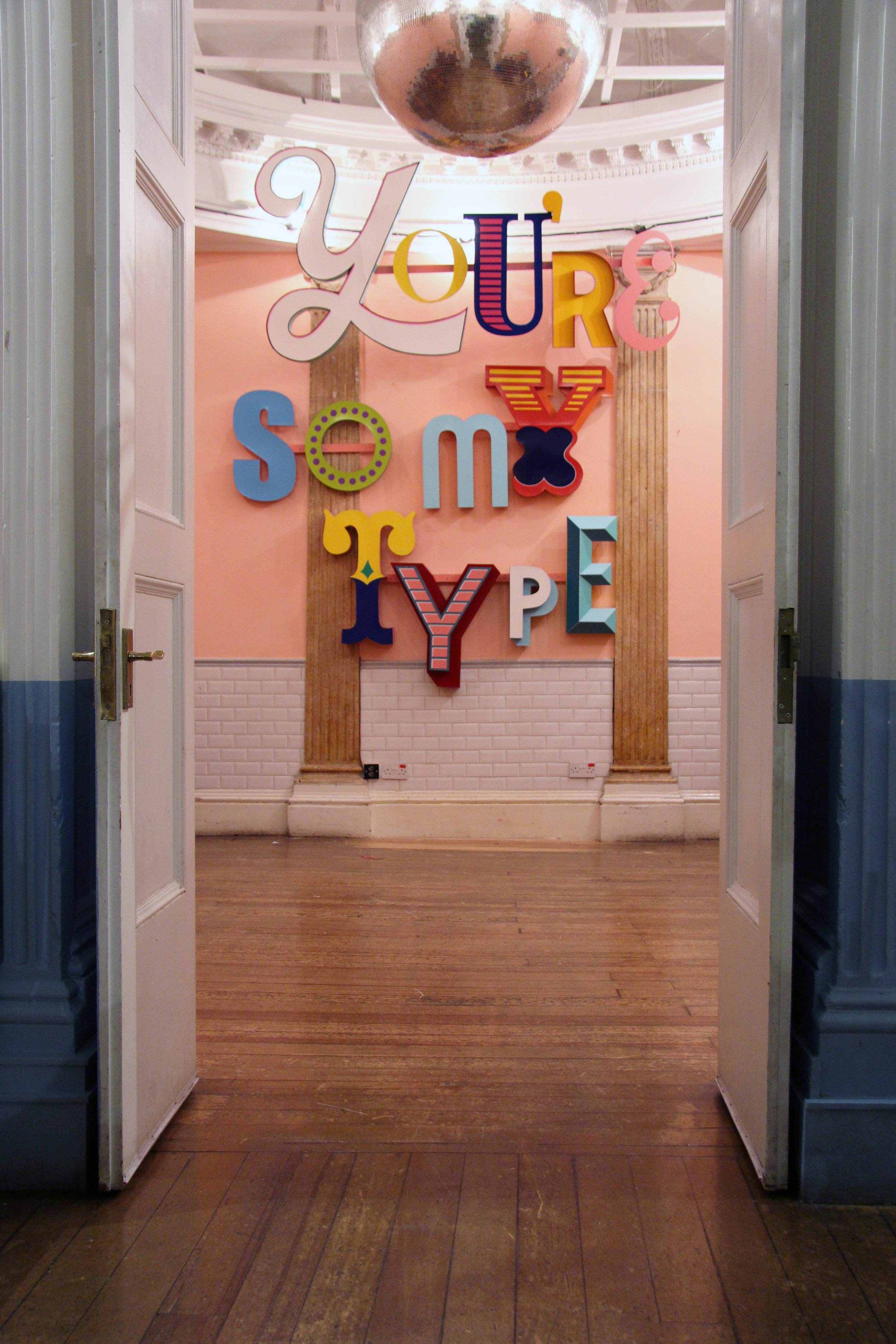 A large scale typographic installation as part of a solo exhibition at Drink Shop Do in Kings Cross.
The installation explores and marries the craftsmanship of both 3D model-making and lettering techniques, with a gentle nod to the well loved vintage American marqueé signs.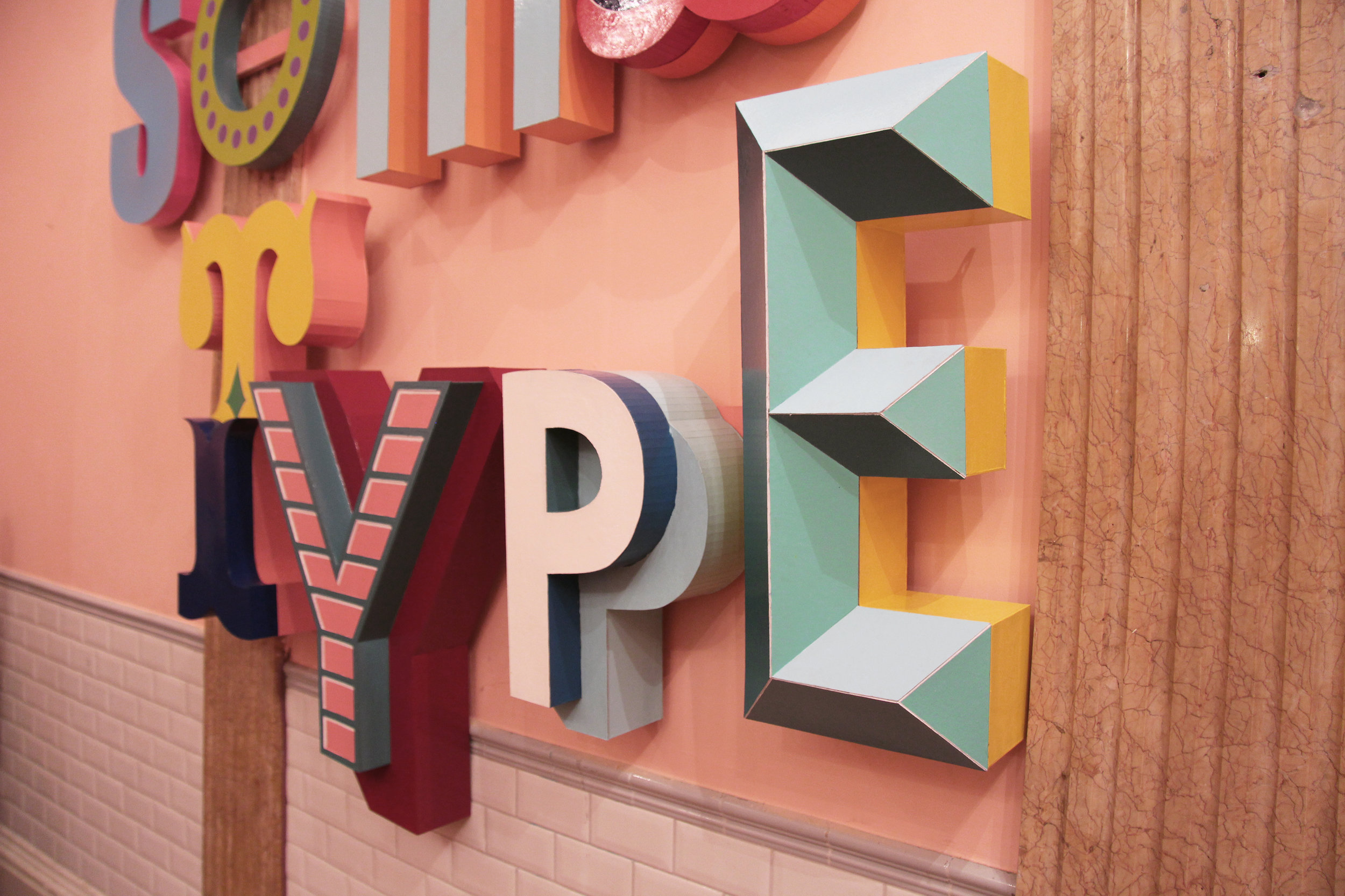 The 'You're So My Type' type lock plays on the word type to create a fun and colourful tongue-in-cheek backdrop.
The exhibition is open from March 01, 2018 until August 30, 2018.
IMAGE CREDIT : Molu Designs
[All rights reserved ©MoluDesigns]