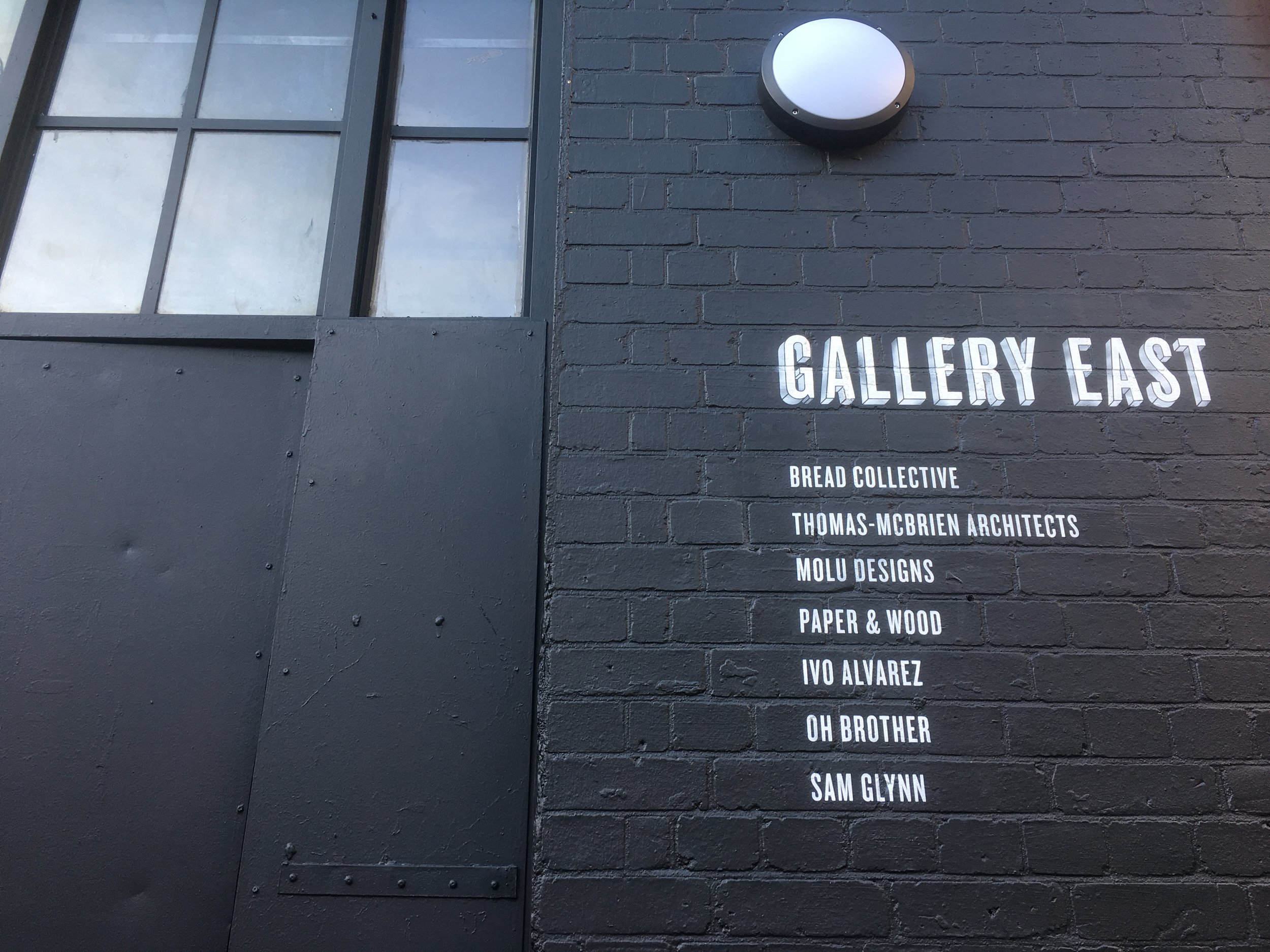 Our studio frontage got a whole new facelift!
Since the whole new studio makeover early 2017, we collectively felt that the frontage needed to reflect the new interiors as well as resonate a sense of professionalism. So we agreed to paint the entire front a gunmetal grey (aka 'Railings by Farrow & Ball) and revert back to the original name Gallery East. We also decided it was best to list all the business names on the outside so that clients and deliveries could easily find us.
Between the four of us, it took us a good solid day to paint the whole wall, including all the lettering and I have to say, it's looking pretty slick!
So if you're ever in Limehouse, you know'll know where to find us! :)